Ann Diamond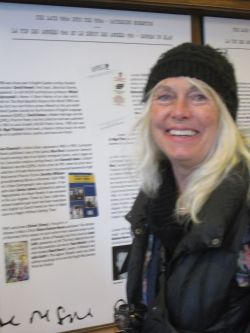 This photo of Ann Diamond by Edward McCann is licensed under a
Creative Commons Attribution-ShareAlike 4.0 International License
.
Writer, editor, writing coach
Ann Diamond was born in the Week of the Pioneer, on the Day of the Inspirer. She has been helping writers shape stories ever since she can remember, which is a long time.
Always a believer in stories as vehicles of awareness and transformation, late in life Ann discovered she really does believe in classical structure, and set about to find out how to go about adapting the ancient principles of drama to a post-modern imagination.
In 1998, she began a successful workshop series called 'Unlocking Your Stories'.
Ann Diamond has taught creative writing (fiction, poetry and drama) at Concordia University and University College of the Cariboo (now Thompson Rivers University).
Lately she has been living on a trapeze between Greece and Canada.
There's a lot more to her story, of course, but she's interested in hearing about yours.
Ann is one of the English-Language Writers available for the
Writers in CEGEPs Program
Follow Ann: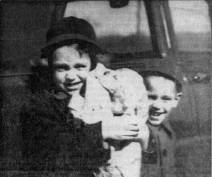 My Cold War
by Ann Diamond
Ann Diamond's terrifying tale of growing up in Canada during the Cold War - an era when secrecy ran rampant, ruining careers and lives.
BUY the e-Book
Men with Podcasts
http://lunamoth1.blogspot.ca/2015/11/recent-interviews-blogs-and-more.html
Robert Phoenix interviews Ann Diamond on Leonard Cohen, The Man Next Door (January 9, 2015)
Scott Sentinel interviews Kelley Lynch and Ann Diamond for Truth Sentinel Episode 39:
Leonard Cohen, truth, lies, guilt, innocence, law, MK Ultra (February 2, 2015)
"Liminalist" Jasun Horsley in a very long conversation with Ann Diamond (September 12-16, 2015)
Video Reading of "A Certain Girl"
Jean Eisenhower reads an excerpt from "A Certain Girl," by Ann Diamond. Jean also has memories of being on a military base as a child and mind control experiments.
Watch Video - Published on Mar 14, 2014
Interview on Mind Control
Ann was interviewed by Sonia, Truther Girl, on Thursday, August 16th, 2012:
Mind Control Programs: How Are Victims Selected and Recruited?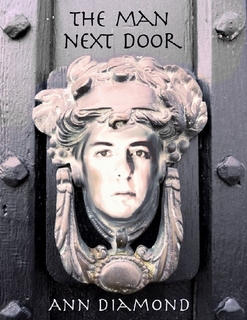 The Man Next Door
memoir by Ann Diamond
BUY the e-Book
You can listen to the interview on http://americanfreedomradio.com
Read an interview
...conducted by Ross Merriam, web editor for Geist Magazine with Ann Diamond.
'Forgetting as a Protective Mechanism and Remembering as a Quest for Hidden Truth'
Part 1 - Part 2
Follow Ann: